1,
The service I have received has been the best I have ever had from any motorcycle store and possibly in general even though the tank takes 4 months to make , I was kept in the loop the whole time ( this is rare) I was told when it would ship to Australia and it arrived in 4 days from leaving Japan , amazingly boxed and padded with air pillows ! The tank required sanding down as I was painting the whole tank , my painter commented how beautiful it was ( a work of art he said) and is saving up for one for his 999s . I am so happy the bike now has the perfect flowing lines . So to all the team involved in making this happen thanks so much for everything you did for me. Oh and the weight difference is incredible too more capacity and 1/2 the weight. Thanks.

Johnny – Ducati 999R 2005 / from Australia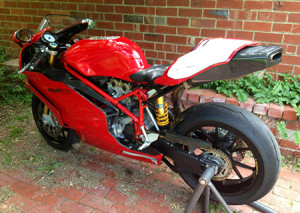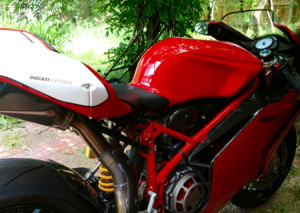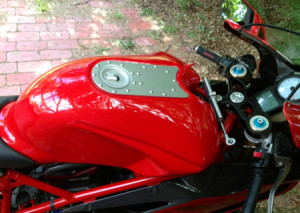 2,
The quality of this fuel tank is second-to-none, it really is a work of art, superbly formed and shaped, a perfect fit, and is worth the wait! Trust me, you'll love it!

Jonathan – DUCATI 1098R 2008 / from the United Kingdom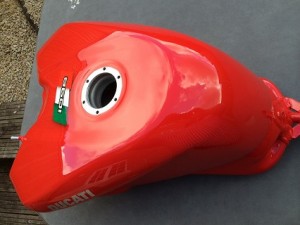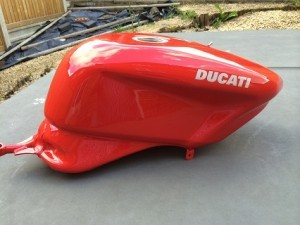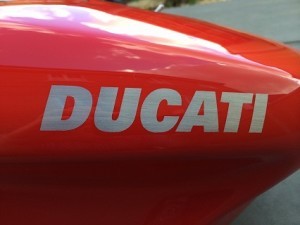 3,
Thanks to one and all at Beater-japan.
I have received my 1.5mm aluminium  Honda SP2 tank. 
It's absolutely breathtakingly gorgeous!   The workmanship is exquisite!   
The welding is outstanding!   The fit is sublime!  
The bike is still to have stickers / decals fitted.. I feel it is well on its way to the J,PEG image I created.  
The soft brush finish that I failed to do justice with my iPhone is stunning and the clear coating really highlights the tanks sculpted lines.  
I would like to say thanks again to Takashi for all your help and advice.

Simon- Honda SP2 2005 / from England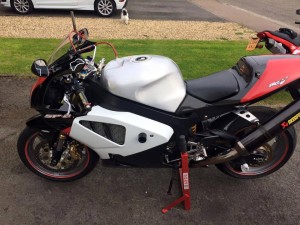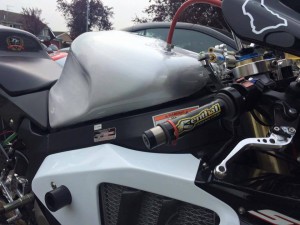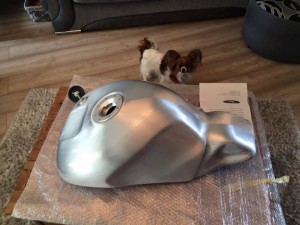 4,
I've been collecting many hard to find and custom pieces of the years and your tank was the crown jewel.
It bolted right up perfectly.
Many thanks for providing such a fine product.

Don – DUCATI 900SS 1993 / from the U.S.A.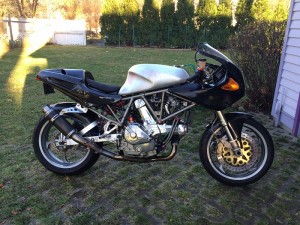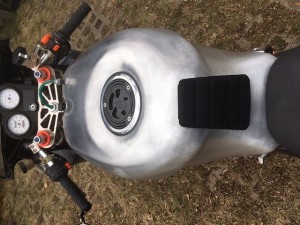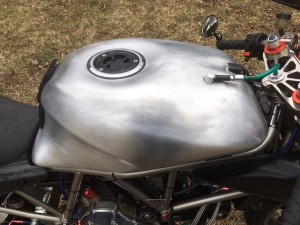 5,
The tank is a great addition to the bike, i'm really pleased with it. The quality of the workmanship is excellent and the extra range that it gives is very useful. Thank you again.

Den – DUCATI 1098R / from England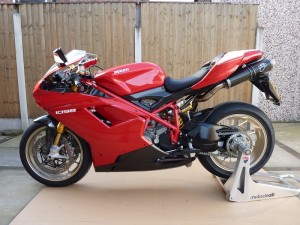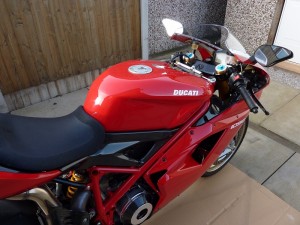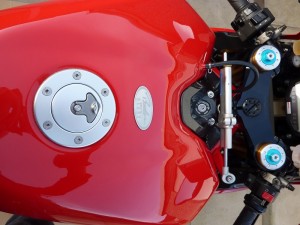 6, 
Mount and anything else was perfect! Thanks a lot and best regards.
Friedrich – 2008 MV AGUSTA F4 1078RR 312/ from Germany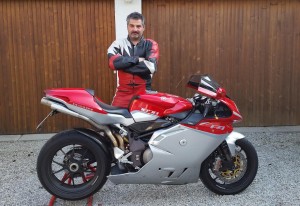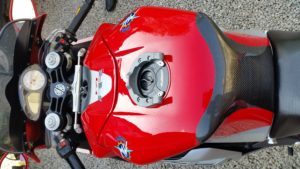 7, 
I plan to leave the tank in its natural state with only clear coat to protect the finish. The tank looks beautiful a true work of art. Thank you.
Kenn – 2003 Kawasaki ZRX1200 / from U.S.A.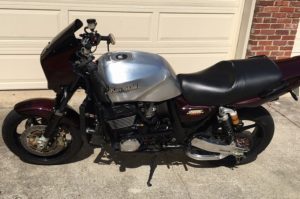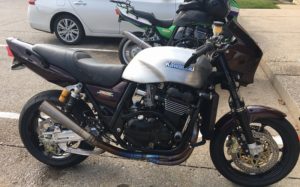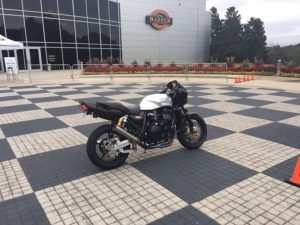 8,
I ride only on track  I thank Beater-japan for its professionalism, their kindness, their service, the quality and the delivery times.

Serge – Honda NSR 250 MC21 / from Switzerland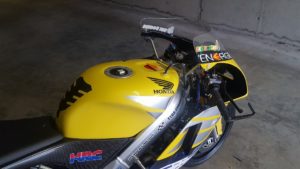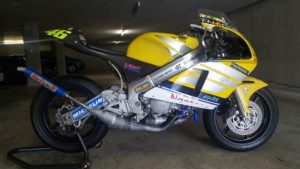 9,
Beautiful tank and a beautiful swing arm. Thank you.
Nicolas – 2016 Kawasaki ZX10RR / from France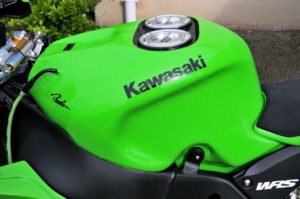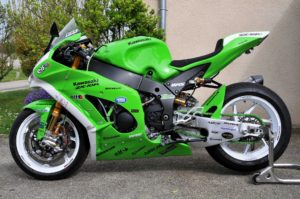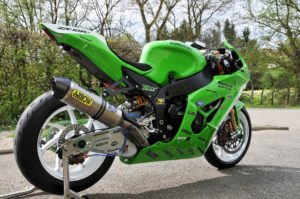 10,
Firstly, this tank arrived beautifully packaged, double boxed and with ample foam to avoid damage during shipment.
The tank itself is an amazing piece of work, unfortunately I neglected to take any shots before it was painted but you can find some photos of the bare tank on the Beater web site. Functionally this tank is the same as stock, you will find no surprises or modifications necessary to make this tank fit to your bike.
Aesthetically, this tank does differ from the original design, instead of the tank sitting flush along both sides of the frame, it is missing the 'dimples' leaving some parts of the battery/fuse box exposed. Initially when I mounted it, I wasn't pleased with the new look of the bike, but it has grown on me.
The only issue I encountered with this tank was with the hole for the drain plug. The sealing area got painted and I could not get the drain plug to seal without Loctite 577. This obviously had nothing to do with Beater, but just something to be aware of.
Overall, very happy with the tank and if I ever have issues with another stock tank this will be my first stop.
Christopher – 2002 Ducati SS900 ie / from Australia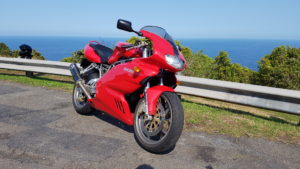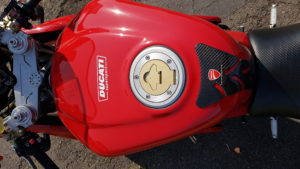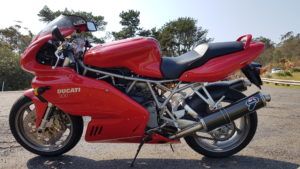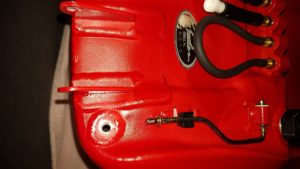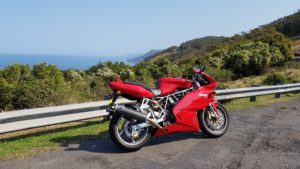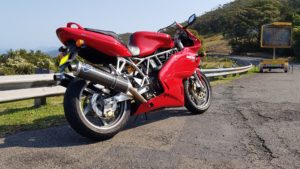 11,
Hallo I am Robert Kastner from Germany .  First you make a great job.
The area around the filler cap is perfect. It works . The two front
holders for the frame are perfect . Fuel tap works, perhaps for optics
2 or 3 mm to the inside then sees the weld still even better. Thank you.
Robert – 1975 Kawasaki Z900 / from Germany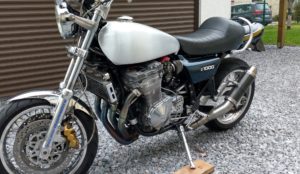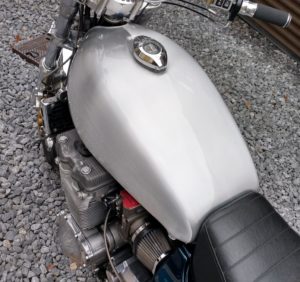 12,
Thank you for the awsome gas tank. It fits perfectly. 
Bruce – 2005 Suzuki GSX1000 / from USA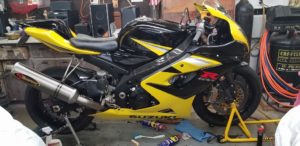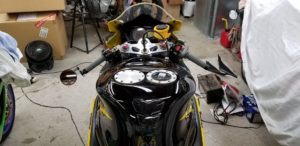 13,
I received the tank yesterday afternoon.  It is beautifully made,  I am very happy with it.  Shipping and receipt was perfect.
John – 2012 KTM RC8 / from USA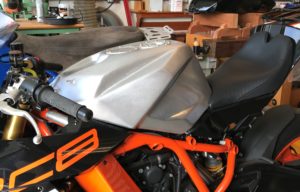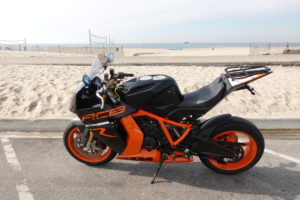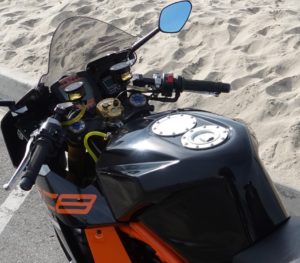 14,
I received the tank in perfect condition and looks incredible. It is an honor to have your work on my bike. I appreciate all your hard work.
Abdi – 2001 Kawasaki ZRX1200 / from USA