1.5 mm thickness version-
Cost: 12000 JPY  
Standard version=1.2mm or 1.5mm
*depends on motorcycle.
-Original logos-
Cost: 100,000-JPY or More. Depends the length of the words. Please contact us.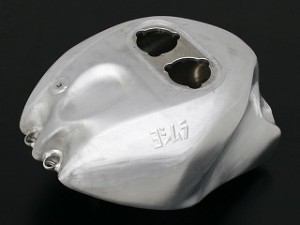 -Hair-line (soft brushed) Finish with Urethan clear coating-

Cost: 60,000~70,000 JPY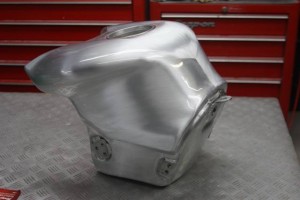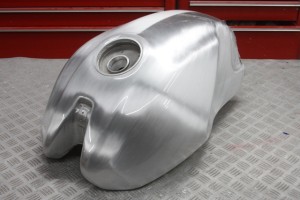 -Professional Paint-
Cost: 50000~100000 JPY *depends on design.
-Polished Finish-
Cost: 50000~60000 JPY
-Dry Break (quick fuel charger)-
Tank capacity 20 liter, aluminum body, including stand. made in Japan
Price: 95000JPY + Shipping
Outlet ID:25 mm OD:44 mm or 35.5 mm 

-Dry Break (quick fuel charger) World Endurance Championship type-
Tank capacity more than 24 liters, Twin valve type, locking structure, made in Japan
Price: Depends on season, please contact us for more details.